The City of Penticton's Economic Development department is organizing the Hiring & Workforce Housing Forum on Sept. 18, 2019, a ground-breaking event that intends to handle some of the most complex challenges faced by the workplaces today. 
This stream is intended to give hands on training and valuable resources to those looking to up their game and reach the right labour market. The full-day event will host experts, running interactive workshops to help employers learn the latest concepts, achieve same-day results and gain new skills to help your organization attract your ideal recruit and scope out new opportunities.
Meet Event Speaker from Careerleaf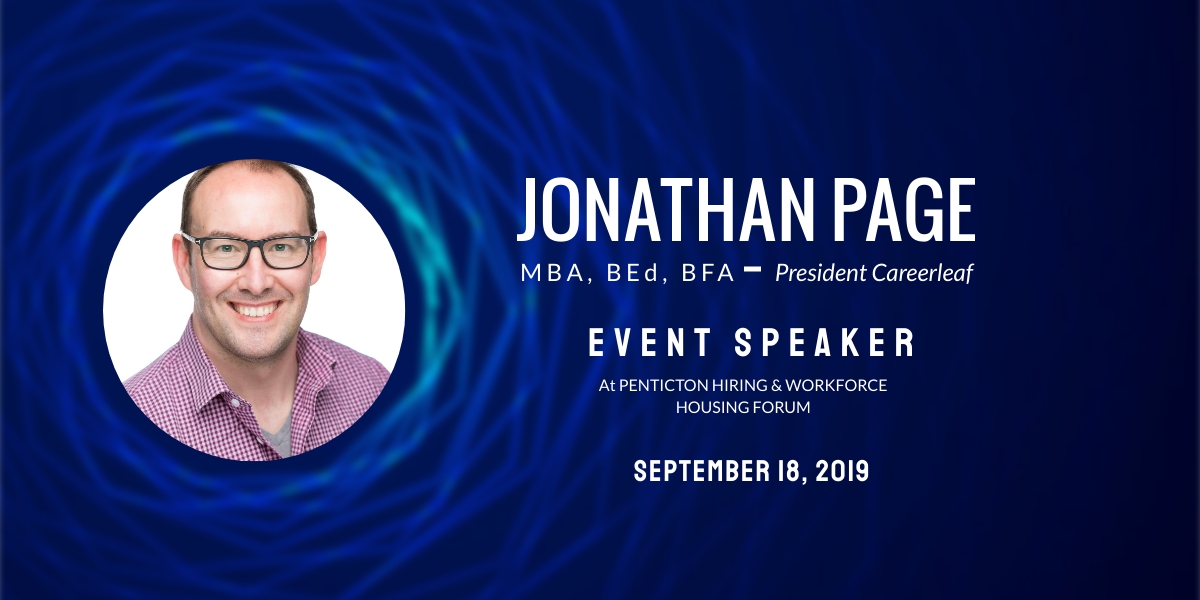 He has a passion for recruiting technology that started with the sourcing and purchasing of his company's first ATS in 2008, liberating his recruiting team from the time-wasting process of receiving applications and managing candidates via email. Prior to moving to Careerleaf, Jonathan managed the 35 partner businesses of the Workopolis Niche Network with accountability for P&L, relationship management, product marketing and sales support. He has a background in implementing innovative product and marketing solutions. He has worked as a consultant and relationship manager to top global brands including Unilever and Wrigley. Together with his experience in online recruitment marketing and sales, he is ideally suited to leading Careerleaf in its mission to bring technological and business excellence to job boards around the world.
Careerleaf Job board solution
Careerleaf powers leading job boards and recruiting platforms with Software-as-a-Service solutions. Our software lets job board owners deliver tools and features for job seekers, employers and recruiters, and managing their job board website as a business.
Known for our attention to great design, user experience, and making the lives of job seekers and employers easier, Careerleaf job board software is mobile-responsive, flexible, and powerful. We make it possible for job board owners to generate revenue through multiple channels, market and promote products and services, and maintain ownership and control over branding.